MARK KNOBIL FILM/TAPE
|
home




WHAT'S NEW

"SKIN" for National Geographic Television via New Pony Productions, after having shot lots of naked people in New Mexico, and Cambodian gang kids in Boston, took us to Ethiopia, Kenya, and the wilds of England. We explored the evolution of race, why we don't have fur, and the dark rituals of scarification in an extremely isolated population.
We are shooting on the new Panasonic variable frame rate HD camera, and it is spectacular ... if I do say so myself.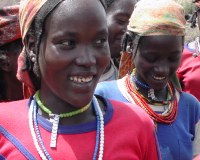 "THE LIVING MACHINE"
for National Geographic via Sea Studios, will whisk the "A" team around (and around) the world on a new four part series featuring surprising interrelationships in our densely interwoven world. shooting will begin in April 03.